Steve Parrish, PLS, WRS, CFedS
Biography and Classes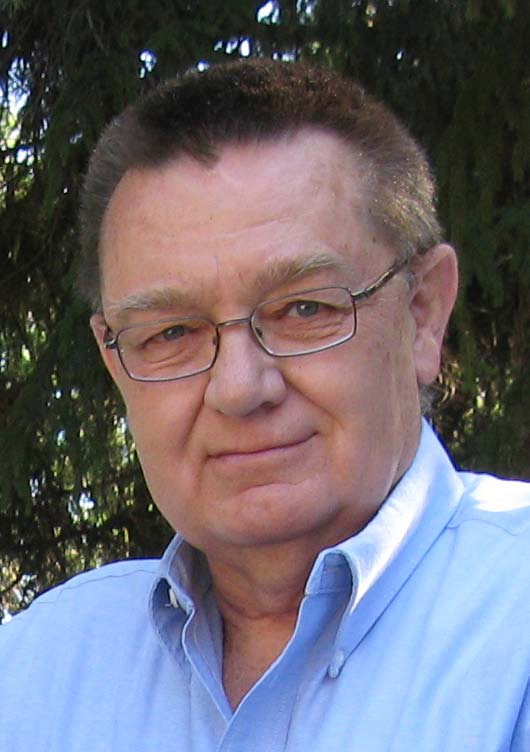 Steve began surveying with the U.S. Forest Service (USFS) in 1963, acquired his Utah PLS in 1973 and worked with the USFS through 1984. He transferred to the Bureau of Land Management (BLM) In 1985 and was selected as BLM Nevada Cadastral Chief in 1989. Steve left the government in 1995 to survey in the private sector. He is licensed in 10 states, a Nevada water rights surveyor, acquired his CFedS certificate in 2007 and is a Great Basin College graduate (2009) with a BAS in Technology degree.
Steve is a contributor to "The Surveying Handbook" (Brinker and Minnick), has presented workshops in 27 States and Canada, and teaches SUR360 (2009 BLM Manual) for Great Basin College (Elko, NV). He shares his 53+ years of land surveying experience through workshops, consulting, and expert witness testimony. He is the Certified Federal Surveyor (CFedS) Panel Chairperson/Training Coordinator and County Surveyor for Alpine and Mono Counties, CA.
---
Steve's classes


---
Class Descriptions
CSI – Corner Site Investigation (Forensics of Surveying) (half day)
Workshop Objectives:
To stress the role and importance of a thorough search for pertinent survey documents – recorded and unrecorded.
To stress the importance of a thorough examination of the survey site, effects of natural and artificial disturbances to said site and detailed documentation of field evidence and conditions.
To encourage the sharing of survey information.
To stress the necessity for adequate "Responsible Charge" of professional surveying activities.
To recognize our role in the "Mentoring" process – to be a constant student (of surveying) and a respected teacher of surveying.
To provide insight into collection, analysis, documentation and presentation of survey evidence for potential court challenges.
Outline
Introduction
Pros & Cons
Partial & Completion Survey – Section 25: 1865–1912
Churchill & Lyon County Boundary Post – 1900
Section 18 "Surveys": 1868–2003
Unrecorded Plat of 1931
The Wandering Corner & Transposed Notes
The "five acre" Deed
1913–1914 Forest Service Notes and the One–Mile Shift
Wild Sections in the Independence Mountains
Responsibilities of the Surveyor
Boundaries and Landmarks, A.C. Mulford, D. Van Nostrand Co., 1912 Carben Surveying Reprints, January, 1977, pp 87–89

Double Monumentation – Physical and Inferred (half day)
"My monument is better than yours." We seldom actually verbalize this thought, but it is frequently inferred in varying ways. Determining which (if any) of two or more existing monuments will be accepted as the single corner point is a major task associated with most urban boundary surveys.
Project costs are seldom estimated on the basis of the depth of research required to verify the pedigree of existing monuments and records. The act of calling for a corner position, a mere 2 to 4 hundredths of a foot from an existing monument, verges on insanity. In actuality it is near impossible to duplicate even our own angular and distance measurements on a consistent basis. Principles, rather than math, should govern our decisions. This workshop will highlight a variety of "real" double (or more) monument situations, solicit audience comment, and then provide the actual decision – right or wrong.
Outline:
Introduction:

Why Two or More Monuments?
Participant Brainstorming
Monument Pedigree

Many Reasons but Few Justifications:

The Data Base (Basis of Bearings)
Grid or Ground
Original vs. Deed
Micromanaging Measurements

Acceptable Procedures – Who is to Decide?

Proportioning
Ties
Age of Evidence
Junior – Senior

Case Studies:

GLO Monument and Adjacent Rebar/Cap
Davis Deed: Nothing More–Nothing Less
PK Nail Pincushion
Dedicated Travel–Ways
"Monument Not Set"

Questions and Summary
Participants will learn:

why two monuments may lead to litigation
why adequate research is essential
that you may not always be right

The Hunt for an Illusive 1872 Patented Placer Claim (half day)
REFERENCE: "Patented Mineral Survey Research and Retracements"
Course Description:
"There's Gold in Them Thar Hills" – was the announcement that led to tens of thousands of mining claims, associated mineral surveys and patented mining claims. If you want to experience a mental and physical challenge, without leaving the comfort of your workshop chair in an air conditioned room, join in as we search for monuments of an 1872, 36–leg placer claim nestled in a rugged California river canyon.
A generous supply of digital photos and scanned documents will take you on a journey through records research, office analysis, field reconnaissance, physical ties to known corners, and the "plunge" into dangerous territory in search of the hidden treasures marked in 1872. You may ask yourself – "What's the big deal? The original surveyor did it!"
Outline:
Introduction:

Typical Mineral Surveys: &nbsp &nbsp Lode, Mill Site, Placer, Tunnel Site

Background:

Mining Claims in the PLSS
Ties – Actual vs. Calculated

History of Surveys: &nbsp &nbsp 1872 Forward – 1932 Backward

Surveyor vs. Nature:

Nature Wins
Miners Disturb
Odds: 36 to 1
Surveyors Survive

Solution and Summary

Questions and Summary
Participants will learn:
the basics about Mining Claim Surveys
about inconsistency in record GLO ties
when to refer a job to someone else


IBLA – Interior Board of Land Appeals (half day)
The Public Sounding Board Within the Interior Department
Workshop goals and objectives:
To provide a brief historical overview of the IBLA
To acquaint the participants with the "Who, What, Where, When & Why" of the IBLA
To present select IBLA Decisions on common survey issues

Course Content:
The IBLA is an unbiased group of Administrative Law Judges, with the responsibility of hearing a wide range of appeals against BLM Decisions, from the public, on Interior Department activities. The issue may involve leases, right–of–way, surveys/resurveys, withdrawals or almost any land/resource related decision that an Interior Department Agency makes. Only a small portion of the IBLA decisions deal with Cadastral Survey issues. However, the survey related protests that do appear before the IBLA frequently involve everyday decisions that surveyors make – resurvey procedures and acceptable evidence.
Three to six pertinent IBLA decisions will be presented, with factual record support. The audience will have the opportunity to comment on the issues within each case. It is important to note that an IBLA decision is only binding on the Interior Department Agency. The private sector still has the opportunity to seek a formal decision through the federal court system.

Who Should Attend:
Intermediate to advanced surveying staff (licensed and unlicensed), attorneys, realtors and title company staff. Workshop material will not require calculators but intermediate to advanced technical discussion will be an integral part of each case presentation.

Private–Federal Boundaries (A Suburban Challenge) (half day)
Numerous parcels of federal land are mixed with private subdivisions in the southwest portion of Reno, Nevada. A dependent resurvey, section subdivision, monumentation and boundary posting contract was recently awarded that involved ten sections of land on the foothills around Mount Rose Highway. A patchwork of private surveys have been recorded over the past 60 years with the inevitable result being the placement of hundreds of "porcupine corners" at the intended position for property corners between private and federal interest lands. Approximately 32 miles of federal–private boundary lines have been marked on the ground and numerous potential encroachments on federal land have been identified. This workshop will highlight the overall project approach, the difficult process of "which of two or more existing monuments to accept" and the circumstances surrounding several of the potential encroachments on federal lands.

Reclamation Act of 1902 (Surveys and Their Impact) (half day)
Workshop goals and objectives:
To provide a brief historical overview of the Reclamation Act of 1902
To acquaint the participants with the extent of Reclamation Service survey records in Fallon, Nevada
To demonstrate the importance of Reclamation Service survey records to our present time

INTRODUCTION: "Reclamation Act / Newlands Act of 1902"

The Newlands Act of 1902, named for its author Francis Griffith Newlands, Democratic Representative from Nevada, preceded the Reclamation Service, created in July 1902, which later became the Bureau of Reclamation. The bill allowed the government to undertake irrigation projects to establish farms for relief of urban congestion.

FIFTY–SEVENTH CONGRESS. Sess. I. CH. 1093 –– June 17, 1902 [Public, No. 161]

CHAP. 1093. –– An Act Appropriating the receipts from the sale and disposal of public lands in certain States and Territories to the construction of irrigation works for the reclamation of arid lands.

Be it enacted by the Senate and House of Representatives of the United States of America in Congress assembled, That all moneys received from the sale and disposal of public lands in Arizona, California, Colorado, Idaho, Kansas, Montana, Nebraska, Nevada, New Mexico, North Dakota, Oklahoma, Oregon, South Dakota, Utah, Washington, and Wyoming, beginning with the fiscal year ending June thirtieth, nineteen hundred and one, including the surplus of fees and commissions in excess of allowances to registers and receivers, and excepting the five per centum of the proceeds of the sales of public lands in the above States set aside by law for educational and other purposes, shall be, and the same are hereby, reserved set aside, and appropriated as a special fund in the Treasury to be known as the "reclamation fund," to be used in the examination and survey for and the construction and maintenance of irrigation works for the storage, diversion, and development of waters for the reclamation or arid and semiarid lands in the said States and Territories, and for the payment of all other expenditures provided for in this Act:...

SEC. 2. That the Secretary of the Interior is hereby authorized and directed to make examinations and surveys for, and to locate and construct, as herein provided, irrigation works for the storage, diversion, and development of waters, including artesian wells, and to report to Congress at the beginning of each regular session as to the results of such examinations and surveys, giving estimates of cost of all contemplated works, the quantity and location of the lands which can be irrigated therefrom, and all facts relative to the practicability of each irrigation project; also the cost of works in process of construction as well as of those which have been completed.

Course Content:

The workshop will provide an overview of the Reclamation Service authority to perform surveys, highlight typical records created by the Reclamation Service, demonstrate the impact on surveys being conducted in areas surveyed by the Reclamation Service and conclude with a summary of the efforts to preserve these valuable survey records. A court case, a city boundary survey and a highway widening project will be presented for discussion and analysis by participants. Private and federal boundary issues will be an integral part of the information presented.


Who Should Attend:

All levels of surveying staff (licensed and unlicensed), attorneys, realtors and title company employees are invited to participate. Workshop material will not require calculators but an open and inquisitive audience will greatly add to the value of this presentation.


Rectangular Irregularities and Descriptive Discrepancies (full day)

Actual survey/resurvey projects using official survey records in the western states with emphasis on practices and procedures.

Evidence of prior surveys can generally be broken down into three broad categories – WRITTEN, PHYSICAL, AND TESTIMONIAL. Searching for, sifting through, and documentation of said evidence remains the most difficult, and important, task facing today's professional land surveyor. It is of little importance whether the evidence is in Oregon, Alaska, Florida, or Maine. Of significance are the skill, knowledge, and imagination possessed by the professional land surveyor in search of the evidence.

Original surveys in the western states provide a variety of challenges and range from surprisingly well executed to almost totally fraudulent. During this one–day seminar several thought provoking dependent resurvey cases will be presented. Visual aids are used to support handout materials and add clarity to the information discussed. The instructor does not profess to have all the answers (I'm convinced that no one does!). Thought to the contrary will be appreciated so that we may all learn more from each other's experience.

Participants will be exposed to a few common and several not so common dependent resurvey problems that will better prepare them for future encounters. Contemplate, for a moment, if our predecessors in the land surveying profession (from the earliest to the most recent) had made NO errors and provided detailed, accurate records, most of us would be in another profession. Consider where most of your time is spent – records, analysis, research, meetings with the public / surveyors / agencies – and – the courts. We are engaged in (and have inherited) a profession of endless variables. Education, cooperation, and skill are mandatory in providing acceptable solutions for our clients – the PUBLIC.

If you attend this seminar to get absolute answers then I will have failed you. But if you go away with just one new idea – that strengthens your skills and those with whom you associate – then I will be gratified.

"No attempt is made to describe how the lines should be measured: the intent is rather to furnish suggestions as to the method of locating the line to be measured – in short, finding it. It is far more important to have faulty measurements in the place where the line truly exists than an accurate measuremnt where the line does not exist at all."
(A.C. Mulford, New York, Sept. 1912)

Workshop Objective:

To provide an increased awareness of the real survey/resurvey situations and challenges facing every surveyor engaged in retracement of the rectangular surveys in the western states. Emphasis is on actual surveys with several western states examples used to demonstrate some commonality of challenges throughout the western states.


Who Should Attend:

Anyone involved with the actual survey/resurvey, recordation, or interpretation of sectionalized lands and metes and bounds surveys (homestead entry surveys, mineral surveys, reservations, etc.) specific to far western states.


Research – Recovery – Remonumentation – Recordation (half day)

With the passing of time, natural deterioration of earthly materials, sometimes confusing writings, less than desirable drawings and hazy memories the task of "finding the survey" becomes overwhelming. Experience, endurance, connections and mentors are essential elements of any successful search for the "surveyor's path" and the monuments left to mark that path. A.C. Mulford, in his 1912 treatise "Boundaries and Landmarks" sums up our responsibilities with the following statement from page 87:

"The problems of boundary lie at the foundation of all surveying, for one must know where a line is before he can measure it, and the solution of these problems calls for the same powers of accurate observation and of consecutive and logical thought that are demanded for successful work in any branch of modern science."

During this exchange of ideas we will discuss various sources of survey related information, techniques in evaluating survey evidence, free flow of ideas within our profession and the importance of patience, accuracy, and articulate documentation. We will review survey challenges and solutions taken from over 45 years of federal, state, and private experience liberally laced with lessons learned as an expert witness.

The importance of thorough RESEARCH, patient RECOVERY techniques, permanent REMONUMENTATION and accurate RECORDATION are threaded throughout the workshop presentation. Questions and ideas from the workshop participants will enhance the learning experience for all in attendance.


Who Should Attend:

Anyone involved in the land survey process.


Restoration of Lost or Obliterated Corners – 2009 Manual Chapters V, VI, and VII (full day)

REFERENCE: " Bureau of Land Management (BLM) Manual of Surveying Instructions – 1973", Chapter V.

Course Content:

Rules of restoring lost or obliterated corners; witness corners and line trees; methods of proportionate measure; irregular boundaries; meander corners; closing corners; nonriparian meander lines; grant boundaries. Actual survey problems are examined and discussed to highlight the principles and applications.

NOTE: This course will be revised, as needed, to accommodate the long anticipated "Next Manual" scheduled for publication (by the BLM) in late 2009.


Workshop Objective :

To provide the Manual background supplemented with real life survey situations for the restoration of lost and obliterated corners.


Who Should Attend:

Anyone involved with the actual survey/resurvey, recordation, or interpretation of sectionalized lands and metes and bounds surveys (homestead entry surveys, mineral surveys, reservations, etc.) specific to far western states.

Handheld calculators with a COGO program are useful, but not necessary for this session.


Role of Wood Evidence in the PLSS (half day)

Trees, and wood posts made therefrom, were frequently the corner monuments of choice in the Public Land Surveying System (PLSS) prior to the early 1860s. Though "more durable corner monuments" were encouraged (i.e. stone monuments), wood materials were easier to mark and often more plentiful. Surveyor Generals were instructed to use specific lengths and diameters of wood monuments for different corners and mark them in a specific manner.

Live standing trees could be used for corner monuments, bearing trees, witness trees, line trees, blazed trees and occasionally (without specific direction) as "traverse trees". An encouraging number of live 100 to 150 year old corner trees, and tree accessories, can still be recovered today throughout most of the western states. On the other hand, 100 to 150 year old wood monuments are less frequently recovered and discovery of "rotted wood evidence" of corner monuments becomes more difficult with passage of time.

The classroom is only a place of introduction for aspiring surveyors who wish to gain the skills to identify and recover wood evidence. They must "take to the hills", walk in the footsteps, crawl on their hands and knees and frequently dig (in a methodical manner) for the hidden treasures left behind by prior surveyors. Understanding "material discrepancy", natural deterioration, effects of fire–flood–erosion, wood identification and human nature are integral elements that successful "forensics surveyors" have obtained.

The workshop will provide insight into recovery of "wood evidence", using actual field situations and physical examples of recovered corner monument and accessory evidence. Numerous color slides will vividly display the variety of wood corner evidence that has been, and still can be, recovered throughout most of the mainland western states.


Surveying the Comstock (MS, PLSS, Townsites and County Lines) (half day)

The "Comstock" began with Mineral Surveys in the early 1860's, soon thereafter sectionalized by the Public Land Survey System, overlaid with several Townsites and mostly contained within Lyon and Storey Counties, Nevada. Extensive mining activities, settlement impacts and deterioration of natural monuments has rendered recovery of original monuments infrequent and questionable. Fragmented resurveys of mining claims, sectionalized lands and town lots have created double corner situations that present a difficult challenge for today's land surveyor and local property owners. This interactive workshop will highlight both government and private resurvey efforts and the difficult decisions of defining locations of the original survey monuments that control patents and subsequent deeds within the Comstock.


To Accept or Not To Accept…That is the Question (full day co–presented with Wendy Lathrop)

The fundamental reason surveyors are in a regulated profession is because of one specific decision we make each time we do a boundary survey…what to do with the lack or over-abundance of corner evidence. A fast-moving course on the most difficult question in the profession. Covers statutory, administrative, and case law on the subject. Two presenters from different survey systems allows additional comparison and contrast between PLSS and Colonial surveys. Audience participation is encouraged to help create a "checklist" of issues to be considered. Several real–world scenarios are discussed in detail.


The Surveyor in Court (full day)

Actual survey situations are used to demonstrate real life conditions. Examples are derived from actual court experience, depositions, and surveys that were headed to court but ultimately settled without court intervention. The latter is the more desirable solution to a survey problem.

Outline:
Objective and Introduction
Evidences – Written, Testimonial, Physical
Corner Pedigree
"Brown" on Principles
Twelve Rules for Land Surveyors
Material Discrepancy – Cover Your Basis
Intent v. Record v. Monument
Retracement & Evidence – 8 case studies
Deerfield Subdivision
Resurvey Differences – Precision vs. Procedure vs. Accuracy
Robinson Bar
Poverty Flat
Leonard Creek
4th of July Creek
Legal Descriptions
The Dangers of Surveying
"To the Witness Who is About to be Deposed" (J. Briscoe)
Preparing to Testify
Finding the Law
"Boundaries and Landmarks" (A.C. Mulford)
Quotes Worth Quoting
Document Your Footsteps
This presentation includes slides of documents and physical survey evidence to enhance the presentation and generate input from attendees.

Unconventional Surveys Within the Rectangular System (HES, MS) (full day)
Survey / resurvey situations in the western states with emphasis on actual surveys.
Several textbooks contain opinions, instructions, and legal citations dealing with retracement, resurvey, restoration of original corners, and subdivision of sections in the PLSS. Additional texts cover commercial subdivisions dealing with survey, resurvey, and restoration principles of lots, easements, air rights, rights–of–way, and other related urban land development practices. Riparian law fills numerous volumes and restoration of lost corners on many types of metes and bounds (homestead entry surveys [HES], desert land claims [DLC], small holding claim [SHC], and land grants) parcels have been challenged in the courts, resulting in some well–established common law practices being upheld and published.
In spite of the ever–increasing library of information being written as a guide for surveyors, there remains a critical void concerning resurveys of a patented mineral survey. No established common law can be found to draw on for principle or instruction; the BLM "Manual of Surveying Instructions" (1973) briefly discusses mineral surveys and the "Mineral Survey Procedures Guide" (1980) has only one–and–a–half pages on resurveys of patented mining claims. This workshop will explore a variety of mineral survey situations, shed insight on record research, and provide thought provoking choices when evaluating conflicting and/or lost mineral survey corner locations.
Homestead Entry Surveys (HES) were special surveys performed initially by General Land Office (GLO) surveyors. In 1913, the Forest Service was granted authority to survey HESs under the direction of the GLO. The purpose, general plan, survey and monumentation of HESs are unique and demands special attention when resurvey work is performed. A 1912 publication and instruction to Forest Surveyors is particularly significant in understanding the HES survey. Actual HES survey situations will be presented to provide a better understanding of this special breed of survey.

Workshop Objective:
To provide a better understanding of Mineral and Homestead Entry Surveys along with insight to alternative recovery and restoration methods for the retracement surveyor.

Who Should Attend:
Anyone involved with the actual survey/resurvey, recordation, or interpretation of sectionalized lands and metes and bounds surveys (homestead entry surveys, mineral surveys, reservations, etc.) specific to far western states.

Walking in the Footsteps (of Previous Surveyors) (half or full day)
We frequently use the saying "walking in the footsteps of the original surveyor" with reference to our professional responsibilities as land surveyors. An inference is made that this saying only applies to the footsteps of the "original" government surveyors. We accept the idea that we must look thoroughly for evidence of the "original" survey but often fall short when looking for evidence of "all surveys" subsequent to the original survey.
Our challenge is further complicated by the existence of so many different types of surveys (each with subtle differences). Examples include pre–1785 metes and bounds, post–1785 rectangular, mineral surveys, homestead entry surveys, ranchos, land grants, exchange surveys, donation land claims, reservations, parcel maps, records of survey, ALTA surveys, administrative (State. County, City boundaries), and a myriad of related surveys.
To be successful, a surveyor must understand boundary law, proportionate measurement, error analysis, deed interpretation, description writing, evidence analysis, survey history, retracement techniques, and numerous related surveying and mapping skills. Equally important is the ability to communicate effectively – orally and in writing.
During this workshop, a variety of challenging situations will be presented for discussion amongst the attendees. Conflicting evidence, description ambiguities, multiple monuments, research methods, and conflict resolution are a few of the topics to be discussed.